Choose From 30 Top Attractions | Admission Included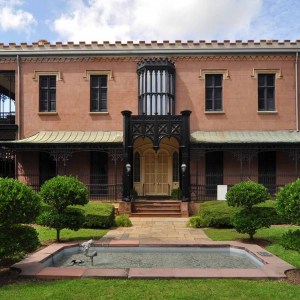 Notice: This house is operated by St. Johns Church and can be closed at...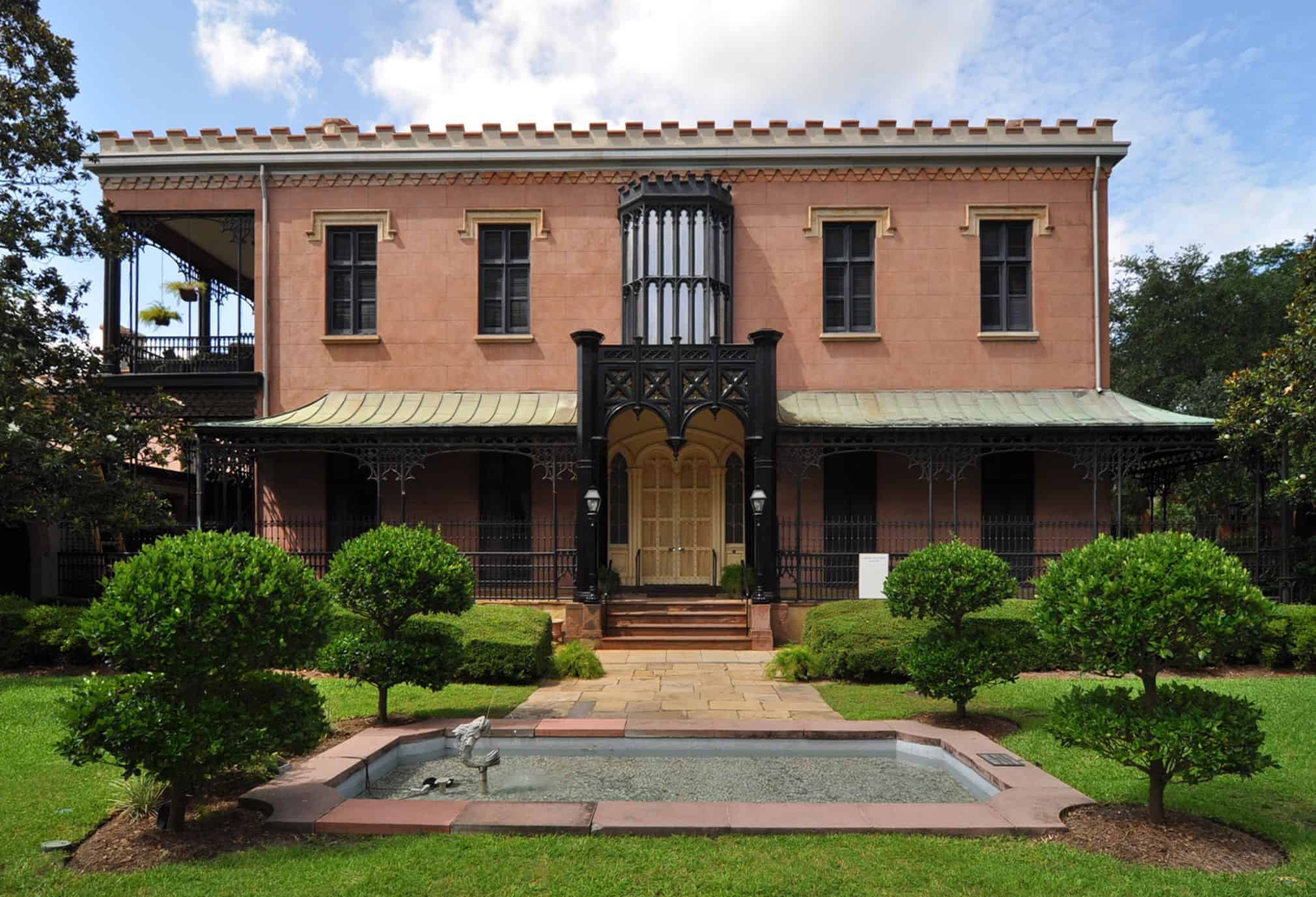 Notice: This house is operated by St. Johns Church and can be closed at any time for any reason for church related functions.
House Tour Day & Hours:
Tuesday, Thursday and Friday. 10 a.m. to 4 p.m. The last tour begins at 3:30 p.m.
Saturday. 10 a.m. to 1 p.m. The last tour beings at 12:30 p.m.
Closed Mondays, Wednesdays and Sundays.
General William Tecumseh Sherman used the house as headquarters when the Federal army occupied Savannah during the Civil War, upon the invitation of Mr. Green. It was at this time (December, 1864) that General Sherman sent his famous telegram to President Lincoln offering him the City of Savannah as a Christmas gift. In 1976, the house was designated a National Historic Landmark by the United States Department of the Interior. Mr. Green was not possessed of great wealth when he arrived in Savannah. He became a cotton merchant and ship owner. By 1850, he had amassed a fortune sufficient to build the most elaborate house in Savannah at a cost of $93,000. According to Green family records, $40,000 of the cost of the building materials including flagstones, laths, planks and bricks, were brought from England as ballast on Mr. Green's ships. Recent restorations have revealed that the bricks were actually made at a foundry in Macon, GA. The Green-Meldrim House is one of the finest examples of Gothic Revival architecture to be found in the South. The house was constructed in the early 1850's as the residence of Mr. Charles Green, an Englishman who came to Savannah in 1833. The architect for the house was Mr. John S. Norris of New York. Mr. Norris was in Savannah from 1846–1861 and during that time he designed not only the Green-Meldrim House but also the Custom House and numerous other fine residences. There are many unusual architectural features throughout the house. The front entrance has three sets of doors. The heavy outer double doors fold in and form a small closet on either side of the entrance. Of the other two sets, one has glass panels to give light and the third set is louvered for ventilation.
Features:
The woodwork on the main floor is American black walnut, beautifully carved, and the elaborate crown mouldings or cornices are stucco-duro. The doorknobs, hinges, keyhole escutcheons and covers are silver plated. The hanging consoles in the hall have supporting brackets or carved wood, while the ornate aprons are of papier-mache There are marble mantles in each room in the house, the two in the double drawing rooms being of Carrara marble. Other original adornments in these rooms are the matching chandeliers and the large mirrors in gold-leaf frames which were brought from Austria. The graceful curved stairway with skylight above is a feature found in other houses designed by Mr. Norris. Also of special significance are the oriel windows on the east side of the house.
The Garden:
The covered porch, on three sides of the house, is surrounded by ornate ironwork. The planting in the garden is not authentic to the period of the house, but after the removal of layers of soil it is believed that the pattern of the original flower beds was discovered and has been restored. The former kitchens, servants' quarters and stable have been converted into the Rectory of St. John's Church.
History of Ownership:
The house has been owned by only two families and St. John's Church. After the death of Mr. Green in 1881, it became the property of his son, Edward Moon Green. On July 14, 1892, the house was purchased by Judge Peter W. Meldrim. On December 30, 1943, the Meldrim family sold this historic treasure to St. John's, thus ensuring its preservation.
AVAILABLE ATTRACTIONS...click here
| | | |
| --- | --- | --- |
| Duration | Featured Attractions | Walk-in Attractions |
| 1-Day Pass | Choose 2 | As Many As You Want for 1-Day |
| 2-Day Pass | Choose 3 | As Many As You Want for 2-Days |
| 3-Day Pass | Choose 4 | As Many As You Want for 3-Days |
---
Featured Attractions
Require reservations which are easily made in the Mobile Pass you'll receive.
Walk-in Attractions
No reservations are needed. Can be visited anytime during their operating hours, such as a museum.
Can visit an unlimited number of these on your active days.
ATTRACTIONS MAP...click here
Click on the icons below to reveal what they are.
SAVING EXAMPLES: Save $86 per Person With a 3-Day Pass...click here
Summary: Save $86 per person which is 59% off of retail rates with a 3-day pass!
(Examples below are suggestions. You can choose whatever you'd like to do from the available tours/attractions.)
---
---
---
There's no denying the savings and convenience that Tour Pass offers! Plus you can book your tours in advance with our amazing Mobile Pass that includes maps and detailed attraction information.
Simply Choose a 1, 2 or 3-day Pass
See How it Works. Watch This Quick Video
(Savannah Pass operates similarly to the Charleston pass in video with different tour options)
Figuring out what to do in an unfamiliar city is stressful. We've simplified this process by hand-picking only the best tours, attractions and historic sites. Simply present your Mobile Pass and you're in!
After purchasing Tour Pass, you can book your featured or reserved tours in advance for when you're visiting.
Admission Included for 40+ Attractions
Mobile Pass & Guide Included
Smartphone required with internet connection. (Apple, Android or Windows phone or tablet)
No need to wait in line, just present your Mobile Pass at the ticket window and you're in!
See savings example above where you can save $86 per person with just a 3-day pass! Click here to view
Multi-day passes (2, 3, 4 or 5-day passes) can be used on non-consecutive days.
You can purchase a pass up to 12 months before use and activate it when you're ready. We will refund any pass 100% that hasn't been used up to 6 months from purchase date. No questions asked.
 We provide superior customer service. Call or email anytime and we're available. View all reviews
Never get lost. Maps show where you are located in relation to tours, attractions and landmarks.
After purchase, choose a pass activation date and then book the tours you want to visit in advance before arriving.
Save an Additional 5% Off of On-Sale Prices Below on Orders Over $150. Enter Code: SAVE55 at Checkout! Ends Sunday