If you're in charge of planning group travel and touring in St. Augustine, FL then you've come to the right place. In the group travel guide to St. Augustine we'll go over things to do, what you can't miss and how to come out looking like a rock star for planning the ultimate family reunion, school trip or corporate retreat. 
St. Augustine, FL Group Tours: Planning What to Do for Your Group
There are so many amazing tours and attractions in St. Augustine that it can be a bit overwhelming to figure out what to do. The main thing is ensuring that the tour operators have the capacity to get your entire group on a tour. The second is ensuring that the tour operator is reputable and provides an amazing experience.
Top Tours to Consider in St. Augsustine
There are a number of tours that are must-do experiences when visiting St. Augustine. Below we'll outline what we think would be the optimal St. Augustine experience for your group.
Trolley Tour – Hop on the Trolley to get around the historic district. You can use it all day long and can help expedite transportation from point to point. You'll also hear historic facts from your licensed guide along the way.
Fountain of Youth – The large grounds are perfect for groups where you'll learn the historic past of St. Augustine, and drink from the Fountain of Youth springs.
Museums to Visit – There are a number of great museums to checkout that cover everything from art to history.

Lightner Museum
Villa Zorayda
Spanish Military
Potter's Wax Museum
Colonial Experience Tour – not a museum but very historic in the presentation.

World Golf Hall of Fame – Players who have reached the pinnacle of the sport along with memorabilia, exhibits and demonstrations make this place a fun visit.
Why You Need a St. Augustine Tour Pass
Stress-Free Touring is What We Do
We work with groups large and small all the time. Tour Pass provides your group with simplistic group reservation via our Mobile Pass.
You can put all people in your group on one pass. Show one pass and admit everyone at once…it's easy!
No need to fumble with paperwork…visit a bunch of website making reservations.
The Mobile Pass provides detailed info on all tours, maps and more.
Non-consecutive day use: If your group purchases a multi-day pass (2 or more days), your days of use can be non-consecutive if you want. There's a 10-day window to use your days purchased. A day will not activate until you check-in or make a reservation.

For instance you can use your 2-day pass on Monday…skip a few days and use the second day on Wednesday.

Save money: You can save a significant amount of money touring with Tour Pass versus paying full retail gate prices.
Stress-free touring: We make it easy since only the top tours and attractions are allowed to participate. No bad tours or ruined experiences.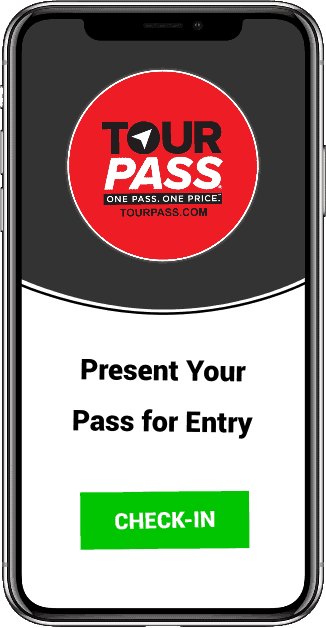 How the St. Augustine Tour Pass Works
Visit our St. Augustine page and see what tours and attractions we offer on the pass.
To see availability that each Featured Tour has on the dates you want to travel visit the St. Augustine Tour Availability Search page
Decide how many days your group want to tour. We have 1 – 3 day pass options. Depending the on the number of day pass you choose, you get to choose the following number of tours:

1-Day Pass: Choose 2 Featured Tours + you can visit an unlimited number of Standard Attractions.
2-Day Pass: Choose 3 Featured Tours + you can visit an unlimited number of Standard Attractions.
3-Day Pass: Choose 4 Featured Tours + you can visit an unlimited number of Standard Attractions.
Mobile Pass Demonstration
Types of Groups We Work With
We've worked with the following groups when planning travel:
Corporate groups, meeting & conventions
Travel Professionals
Military reunions
Class reunions
Educational & school groups