If you're in charge of planning group travel and touring in Savannah, Georgia then you've come to the right place. In the group travel guide to Savannah we'll go over things to do, what you can't miss and how to come out looking like a rock star for planning the ultimate family reunion, school trip or corporate retreat. 
Savannah GA Group Tours: Planning What to Do for Your Group
There are so many amazing tours and attractions in Savannah that it can be a bit overwhelming to figure out what to do. The main thing is ensuring that the tour operators have the capacity to get your entire group on a tour. The second is ensuring that the tour operator is reputable and provides an amazing experience.
Top Tours to Consider in Savannah
There are a number of tours that are must-do experiences when visiting Savannah. Below we'll outline what we think would be the optimal Savannah experience for your group.
Narrated Riverboat Cruise – This is a great tour on a very large and nice paddlewheel boat that cruises down the Savannah River. It has the capacity for any size group and also has a snack bar with refreshments if you choose.
House Museum Tours – There are a number of great house museums in Savannah that are worth visiting. Just show your pass for entry. Groups are permitted to enter 10 at a time in most homes. Before arriving, please call or contact the property so they're ready to accept a large group. The following houses are included with a Savannah Tour Pass:

Andrew Low House
Juliette Gordon Low Birthplace
Davenport House
Telfair Academy House
Green Meldrim House
Harper-Fowlkes House
Ships of the Sea Scarborough House

Hop On Hop Off Trolley Tours – This is a great way to learn about the squares of Savannah and the history of the city along with transportation.
Haunted Trolley Tour – These tours occur in the evening and are a great way to learn about Savannah's infamous residents and past.
Walking Tours – This is a lot of fun for groups and you can choose everything from history, historic houses, ghost and graveyard tours.
Why You Need a Savannah Tour Pass
Stress-Free Touring is What We Do
We work with groups large and small all the time. Tour Pass provides your group with simplistic group reservation via our Mobile Pass.
Show one pass and admit everyone in your group at once: You can put all people in your group on one pass. Show one pass and admit everyone at once…it's easy!
No need to fumble with paperwork…visit a bunch of website making reservations.
The Mobile Pass provides detailed info on all tours, maps and more.
Non-consecutive day use: If your group purchases a multi-day pass (2 or more days), your days of use can be non-consecutive if you want. There's a 10-day window to use your days purchased. A day will not activate until you check-in or make a reservation.

For instance you can use your 2-day pass on Monday…skip a few days and use the second day on Wednesday.

Save money: You can save a significant amount of money touring with Tour Pass versus paying full retail gate prices.
Stress-free touring: We make it easy since only the top tours and attractions are allowed to participate. No bad tours or ruined experiences.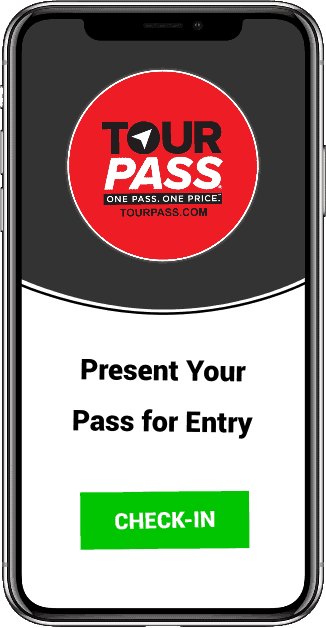 How the Savannah Tour Pass Works
Visit our Savannah page and see what tours and attractions we offer on the pass.
To see availability that each Featured Tour has on the dates you want to travel visit the Savannah Tour Availability Search page
Decide how many days your group want to tour. We have 1 – 3 day pass options. Depending the on the number of day pass you choose, you get to choose the following number of tours:

1-Day Pass: Choose 2 Featured Tours + you can visit an unlimited number of Standard Attractions.
2-Day Pass: Choose 3 Featured Tours + you can visit an unlimited number of Standard Attractions.
3-Day Pass: Choose 4 Featured Tours + you can visit an unlimited number of Standard Attractions.
Mobile Pass Demonstration
Types of Groups We Work With
We've worked with the following groups when planning travel:
Girl Scout Troop Trips to Savannah
Corporate groups, meeting & conventions
Travel Professionals
Military reunions
Class reunions
Educational & school groups