We recommend taking at least 2 to 3-days to experience all of these attractions. Admission is included for all of these tours, attractions and historic sites with Tour Pass Charleston. Simply choose a 1, 2, 3, 4 or 5-day pass to begin.
Charleston has begun to embrace and tell the complex story of the role of the enslaved African Americans. To explore and and learn about what they had to endure, we recommend the following attractions, all included with Tour Pass Charleston.
Boone Hall Plantation: One of Charleston's most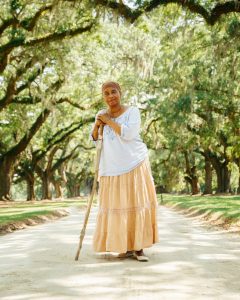 visited sites, Boone Hall includes their "Black History in America" presentation as a part of your admission. The story is told using nine of the original slave cabins that were built between 1790 and 1810. Each of these cabins presents different themes. See and experience different aspects of daily life and the struggles these people faced. They also have The Gullah Theater with live performances during the day.
Slave Mart Museum: Head back to downtown Charleston to the Old Slave Mart Museum. After the public sale of Slaves was outlawed in Charleston in 1856 (which normally took place at the Old Exchange Building) resulted in the opening of Ryan's Auction Mart. Possibly the only known building used as a Slave auction site in South Carolina still in existence. Walk a few blocks to the Old Exchange.
Old Exchange & Provost Dungeon: Prior to 1856, Slaves were sold on the steps of this public building. The building was completed in 1771 by the British Colonial Government and is one of the three most historic Colonial Public Buildings in the U.S. Faneuil Hall in Boston and Independence Hall in Philadelphia being the other two. Walk a few blocks to the Nathaniel Russell House Museum.
Nathaniel Russell House Museum: Experience one of Charleston's most architecturally impressive and premier house museums on this Docent-led tour. The 18 enslaved persons that lived on and maintained the property are an integral part of the history and story of this tour.
Aiken-Rhett House Museum: If these walls could talk they'd tell you compelling tales of antebellum Charleston through the eyes of the powerful and wealthy Governor and Mrs. William Aiken, Jr. and the enslaved Africans who maintained the house, property and way of life. The Slave quarters are intact with original paint, floors and fixtures and survive virtually untouched since the 1850's.
McLeod Plantation Historic Site: This site has borne witness to some of the nation and Charleston's most significant periods. This 37-acre Gullah/Geeche heritage site has been carefully preserved in recognition of its cultural and historical significance. McLeod Plantation was built on the riches of Sea Island Cotton and on the backs of enslaved people who worked here. Interpretive tours are included with admission and are 45-60 minutes. Tour times are at 9:30 a.m., 12:30, 1:30 and 2:30 p.m.
Drayton Hall: This historic site does a tremendous job presenting this part of their history. Twice daily at 11:15 am and 2:15 pm they present their "Port to Plantation: Slavery and the Making of the Early Economy." Also on the property you can visit the African American cemetery, one of the oldest documented cemeteries in the nation still in use.
Harbor Tour: Explore the history of the majestic Charleston harbor and learn the history of what that entails. More enslaved African captives arrived in the U.S. through Charleston than any other location. We offer two Harbor Tours to Choose from Charleston Harbor Tours and Charleston Harbor Tour by SpiritLine
Coming Soon: International African-American Museum: Finally a National Museum is being built dedicated to the journey of African-Americans. For more information, visit their website. Plans are for the museum to open Spring 2022.